Welcome to Torres Painting Inc
Painting in The Framingham Massachusetts Areas
"Preparation is Everything!"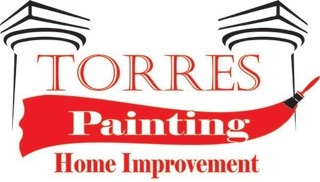 Located in Ashland, MA and serving the entire Metro West area of Boston since 1999, Torres Painting Inc is known for professional, dependable, top quality painting.
At Torres Painting Inc, our mission is to provide professional, affordable residential and commercial painting service to home owners, tenants, and business owners in the Framingham, MA area. We have a reputation of solving MA's most challenging painting problems. You can rest assured that we will devise prompt and effective solution to every one of Framingham's home and business painting needs. When your business demands top-notch painting in the vicinity of Framingham, count on Torres Painting Inc for the highest caliber customer service!
---
Call for a FREE Quote
---
Torres Painting Inc's friendly, professional painters are staff for expert painting services year round in the vicinity of Framingham, Massachusetts. You will be provided with durable, experienced painting products and services. We provide the best interior and exterior painters whether using latex or oil paint!
Need assistance with choosing colors? We can help you select colors that will be pleasing long term, to make your Framingham painting job beautiful. We prepare the all surfaces before painting, including cleaning, scraping and sanding as needed. Framingham exterior painting surfaces are often pressure washed to remove dust, mold, mildew, or moss. Our Framingham painters love to paint. They can paint anything, and offer many painting and staining services including ceiling painting, wall painting, deck painting, deck restoration and deck staining, trim painting and moulding painting.
Our Framingham painting service is always thorough. After we paint your home, it will look like new. We can even provide railing painting, light post painting and fence painting. We love painting Framingham!
---
Call for a FREE Quote
---
Framingham, MA House Painting Services for Residential customers:
Exterior painting surfaces are cleaned and scraped in preparation for painting. High quality paint is then applied after the surface is dry and there will be no rain in the next 24 hours. Interior painting surfaces are washed and scraped as needed and a superior latex paint is brushed or rolled on to walls and ceilings making your Framingham area home look new again.
Framingham, MA Commercial Painting services for Business customers:
Finding a quality painter for your office or commercial building is a breeze. Simply call Torres Painting Inc for a quick, free estimate. Office walls are prepared by cleaning as needed and filling in any dings or holes. Then durable, long lasting latex paint is rolled onto walls. The result is an office that is a happy work environment and ready for customers!
Framingham, MA Deck Staining and Deck Restoration Service:
Decks take a beating from the weather. Ideally decks should be painted or stained once every one to two years to avoid growth of mold and mildew on the boards. Our Framingham painters prepare decks by first replacing and damaged or rotten wood and then pressure washing the deck to remove mildew, mold, moss, and dirt. Then one or two coats of a water proof deck paint or deck stain is applied. Suddenly your deck looks like new again!
---
Call for a FREE Quote
---
Affordable High Quality Painting in Framingham.
Make sure your painters are friendly, experienced, and professional.